Perceptions Forum //// Shame about Rethink //// About Perceptions Forum //// Site Index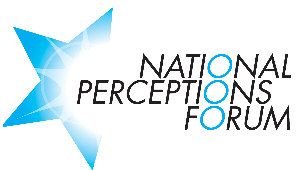 New Funding Model
How the Perceptions Forum website is going to be funded now Rethink have stopped paying
---
I am Zyra, and I have been managing this website, the Perceptions Forum website www.perceptionsforum.org.uk (also seen at www.voicesforum.org.uk ) for several years now.
Perceptions Forum was originally of charity status, and used the charity number of Rethink. However, those days are gone now because Rethink have ceased funding our glorious user-led organisation. A shame, and they are missing-out, as we were always a good value flagship for user-led stuff, as we were run for mad people by mad people. In fact, at some meetings I have heard comments such as "ooh look, there are no normals here at all!".
Anyway, after that terrible meeting in December 2010, Rethink decided to stop paying for Perceptions Forum. To be fair, Rethink continued to pay me my honorarium to keep on running this website, and I kept on running it according to the maxims of a charitable status.
However, I also run my own website www.zyra.org.uk , which is a successful business and general-purpose useful resource, and it's done rather well. Good to hear a success story of a mad person being a business success! Then there came a time when I was about to emigrate from the UK to Panama as a Tax Exile as I didn't feel the government should have 40% of my money. I left the UK on January 22nd 2012.
I'm happy to continue running the Perceptions Forum for the benefit of the membership and for the good cause it represents, promoting positive helpful ideas of madness. However, for tax purposes, to avoid the domicile problem, I could no longer be employed in any capacity by Rethink or any other UK company. So I wrote a friendly but official letter to Rethink stating that as from [date] I was no longer in their employ and any further payments made to me by them after that date would be considered donations.
They stopped paying me. Well, that's fair enough.
Rethink have, for various reasons best known to themselves, stopped paying Perceptions Forum altogether, since December before last, which is a shame because we used to have nice meetings in London, Birmingham, Oxford, and other places. They're also not funding the printing of the Perceptions Magazine, meetings, tea parties, competitions, events, prizes, or honoraria.
It won't stop us, though. Perceptions Forum will continue, and go on and on!
One of the reasons it will not stop is because this website has an alternate way of being funded, which I'll now explain:
Supposing the British Government admitted at some time that the country had, like Greece, gone bust, then such glorious things as The BBC would no longer be able to be funded (from licence fees, for example). Would the BBC just turn off the transmitters? No! Of course not! They'd find an alternative funding model. Probably, it would take the form of advertising, quite classy advertising most likely.
Well that's how this website is going to be funded: By advertising.
Now before you start panicking and looking out for stupid pop-ups, silly casino splat-ads, and irrelevant Google ad-nonsense boxes, calm down. I'm going to put ads on this site which take a very subtle form, and you'll probably hardly notice them. They'll typically exist as links from things on pages to some of the dedicated pages on my own website. It's up to you if you want to follow them.
This, I believe, will fund the continued running of this website. Even just mentioning such a thing as the Argos Catalogue in passing, just like that, will help to keep it all running.
So, amazing as it may seem, the Perceptions Forum website is being managed by a paranoid schizophrenic, living in the tropical climate of Panama, a place where the big spiders that you see aren't all hallucinatory, prescriptions have to be paid for with dollar notes, and it's possible to go bananas and also have bananas growing on trees in the garden.
As well as the Perceptions Forum website being safe for the reasonable future as it has a stable funding model, the Perceptions Magazine could continue to be printed. We already have some companies willing to pay for advertising space in it! However, there is a minor inconvenience which is as follows:
Although the Perceptions Forum Membership List is our property as we are a club, a society, an organisation, with a membership postal list, we have for years trusted Rethink to look after it for us, and we have subcontracted the management of the membership list to Rethink. Unfortunately, when Rethink made our dear friend Rachel redundant through no fault of her own, Rethink snaffled her work computer and refused to give us our membership list.
This is Not Fair, but we are not going to give up. For one thing, my own computer has all the old form-fillings, and with a week or two's work on some old archive hard-discs I should be able to rebuild most of the database. Also, I actually HAVE the e-mail list, with at least four hundred contacts. Plus, if you are out there reading this and you would like to be included in the postal address list, please write in and I'll include you in the new list. If you'd like to receive the printed magazine, whether it be glossy or not, we need to be able to stick some stamps on it, and post it to you, probably from a central base in the UK. This means that having your postal address would be a good idea as it's so much easier for the postman to find which letterbox to stuff it into if there is an actual postal address with a postcode.
Personal information here is being looked after discreetly, so don't worry. If you have any doubts, I suggest you put hidden codes in the address so you know whence things are coming. Thus speaks the paranoid. Similarly, e-mail addresses can be protected using paranoid security using techniques explained at www.zyra.info/emailaddress.htm
If you have some articles to publish on the website, please send them in and we'll see what can be done. No promises, mind you. I've got a lot of work to do. However, I intend to keep on publishing helpful articles on this website.
This website is www.perceptionsforum.org.uk , also seen at www.voicesforum.org.uk
---
I am Zyra, a mad person who also runs www.zyra.org.uk
Have fun!